With well laid plans for a bit of a do in our home town, the duty fell upon the famous SNC-Tours to give our southern friends the inside scoop on the city of Manchester. A well formed and varied itinerary consisting of rooftops, industrial abandonment and a few underground tunnels was drawn up, and with a bit of snow thrown in to stir up some chaos, we were on for a solid weekend ridled with utter silliness. While what you're about to see is far from virgin territory, it's occasionally nice to muck about on the well trodden path with a few good mates.

Kicking things off was a mooch round a few rooftops in the city and quick vist to Walkers Croft, the tunnels underneath Victoria Station. This ancient, now sub-terrainean street once passed over the River Irk, carrying cattle and goods to be floated off down river and offers a brilliant insight into the under belly of the old station. It's also the site of a pre-victorian workhouse paupers grave containing the bodies of many families who perished in the cities 18th century cholera epidemics.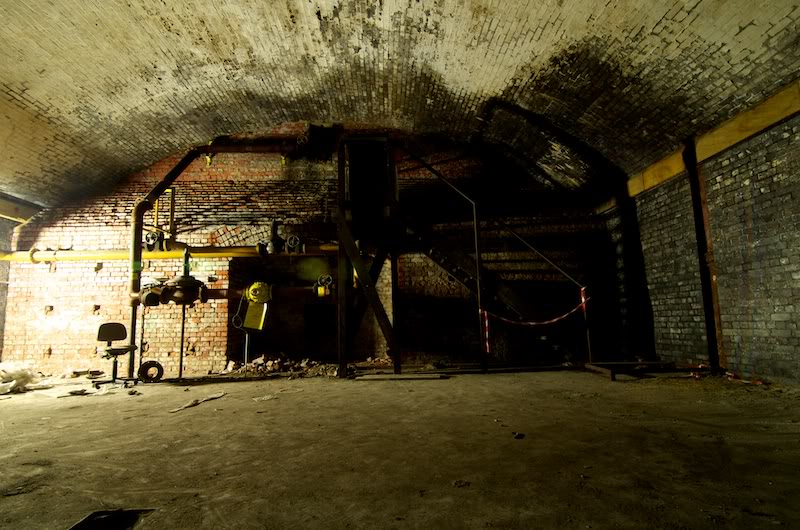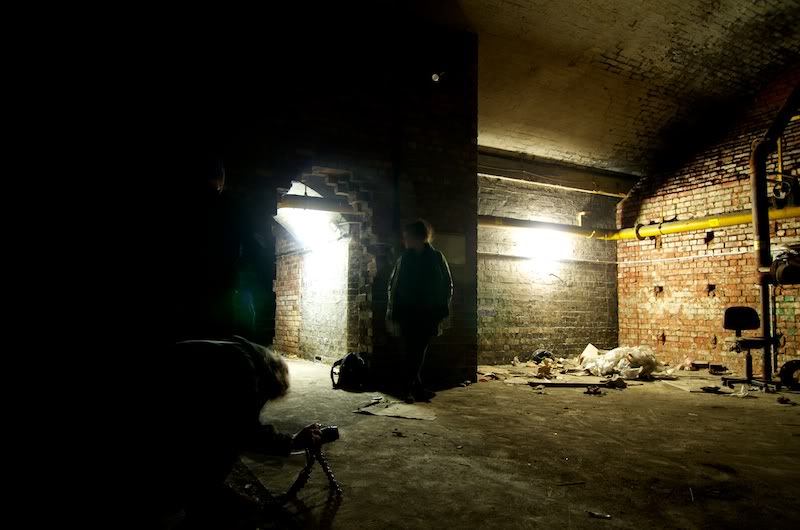 Station roof.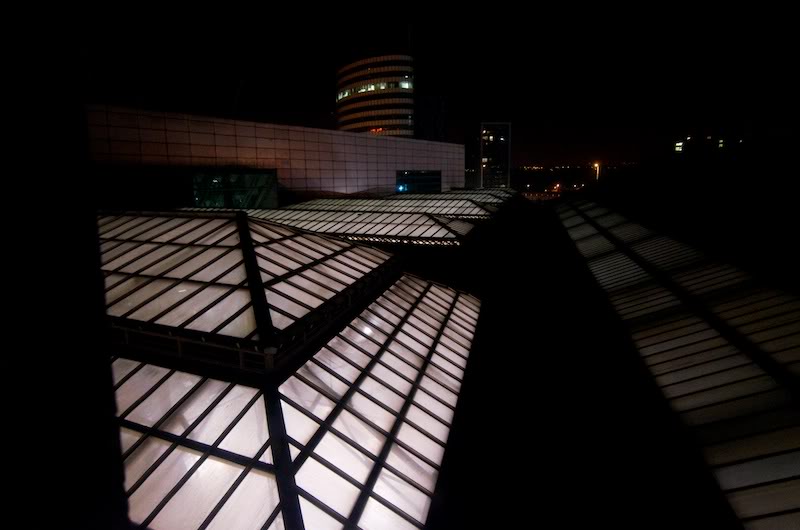 While it wasn't too much of a strain getting our small group out and about that night, the evening to follow was lined up for absolute carnage. How the fuck are you supposed to do anything in a city centre with a group of about 15 people?..
The first stop that would accommodate such a massive group was the soon-to-be completed CIS building. Its not a bad roof with views over the afore-mentioned Victoria Station, and has a few nice features..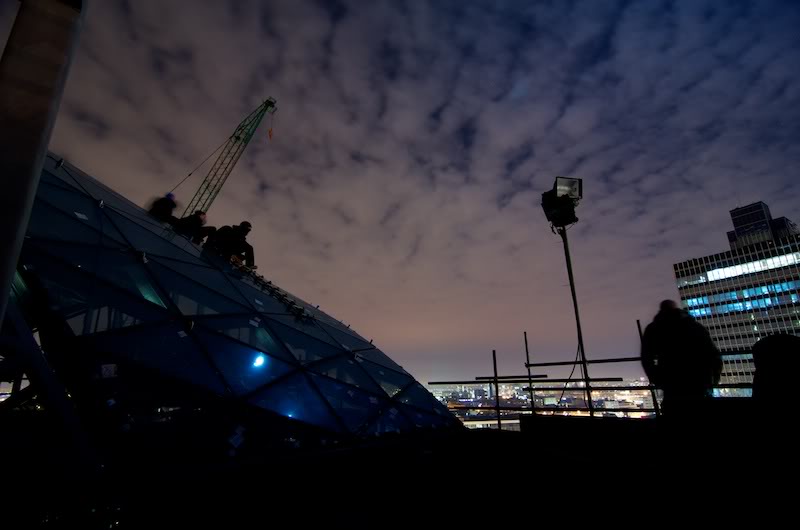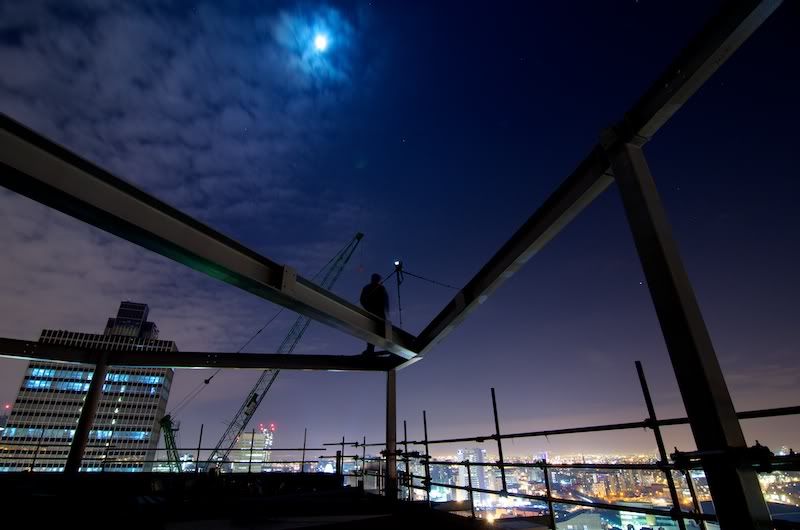 After we'd got the shots we wanted, me and millhouse left to do some recon work on another target while we left the kids messing about.


(pic by morse)
A bit of smooth talking later and we were herding a dozen dust covered derp enthusiasts through the front door of some exclusive apartment block, taking the lift right up to the roof. Rather than some some views though, we thought it would be a much nicer idea if we went for a swim in the exclusive 'skyline' pool.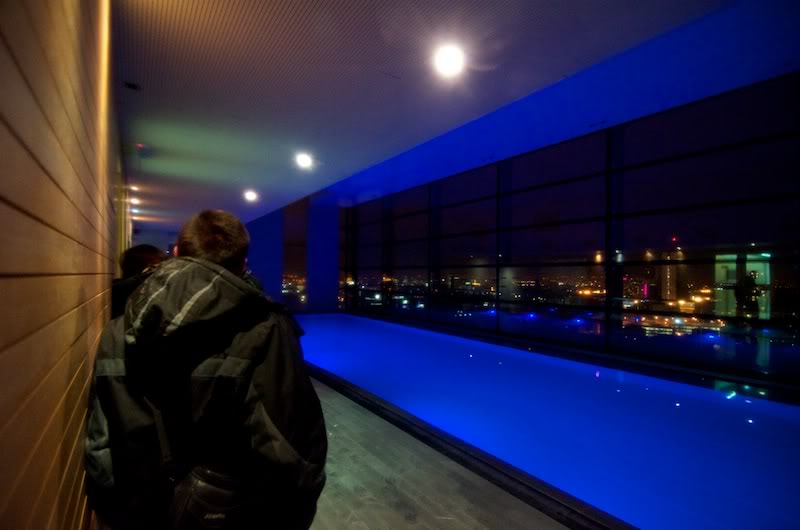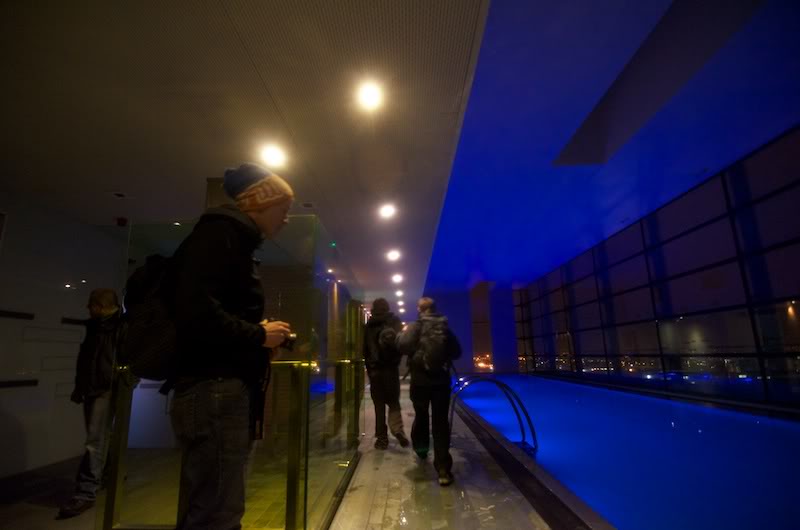 Out visit didn't last long though, and we were promptly chased out by a rather confused security guard.
meh – on to the next spot.
Out final call of the night was the done-to-death sarah point. It looks and feels like a crappy half finished car park, and the views are OK. I think half the fun with this place is getting under the nose of the lazy man who's supposed to be watching over it (god knows why though..).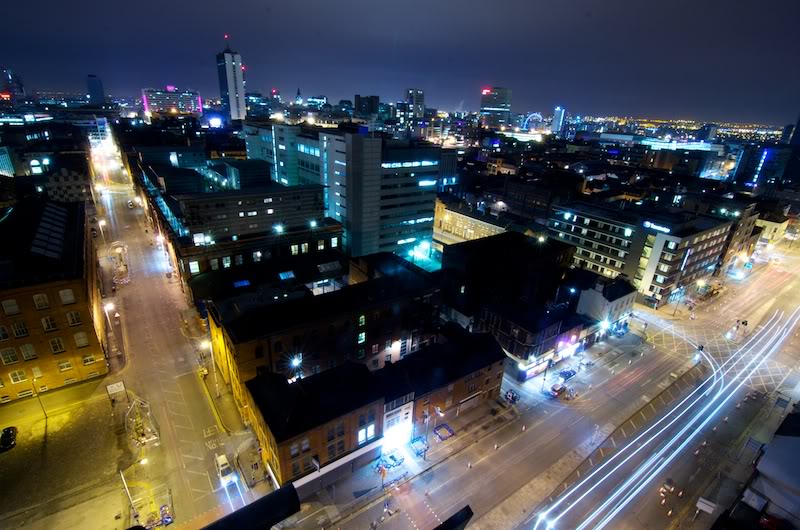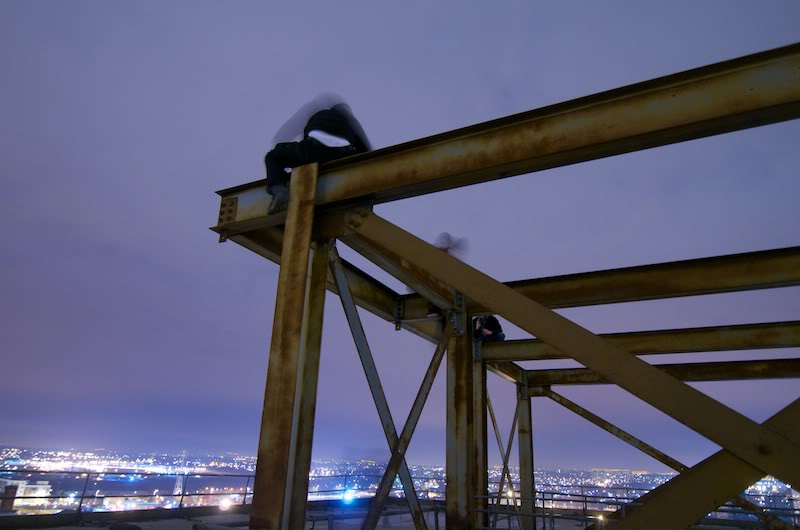 We were all frozen and it was time to call it quits, besides, we were up early the next morning for some industrial derpery.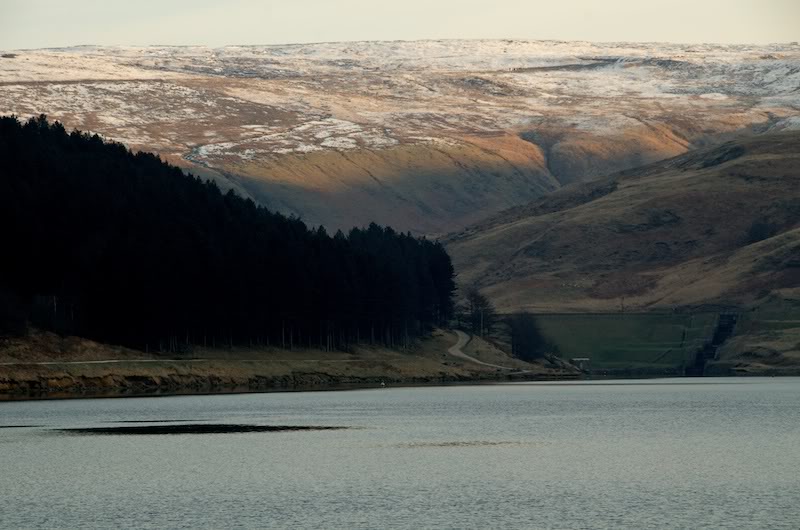 "MORNING!!" said the alarm clock.. It's time to go to Fletcher's Paper Mill.
I love it here. The fact its been so well looked after over years (not counting a massive fire that took out the transformer array here at the end of 2011) means its 'untouched' inside. Plenty of bits and bobs lying around and a ruin photographers dream. You can find tonnes of excellent shots of the inside of Fletchers with a quick google and here are a few of the less photographed section of the factory..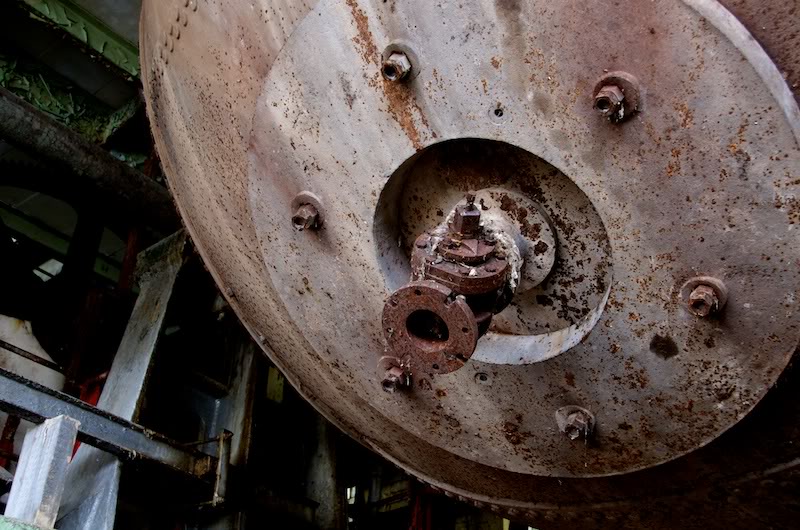 The pension fund was a real sad story – all disappeared when the company went into receivership leaving its employees with nothing.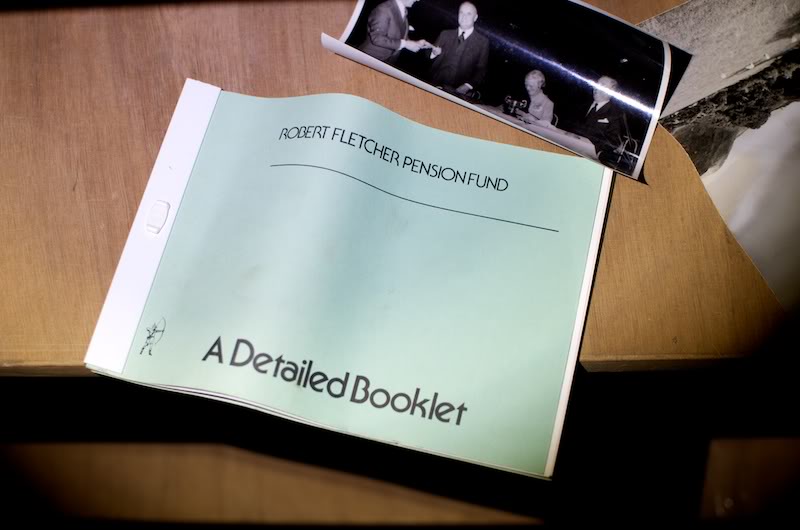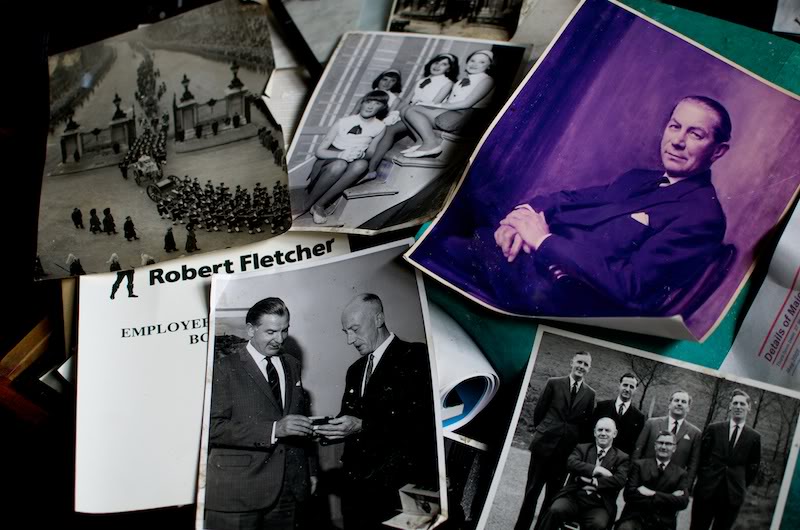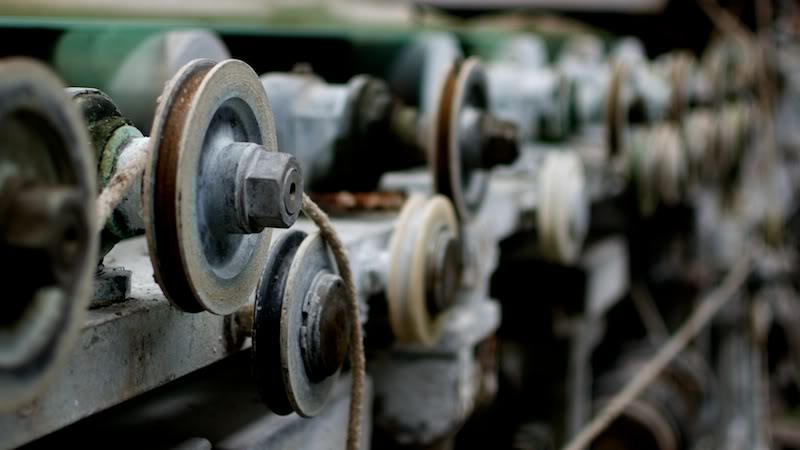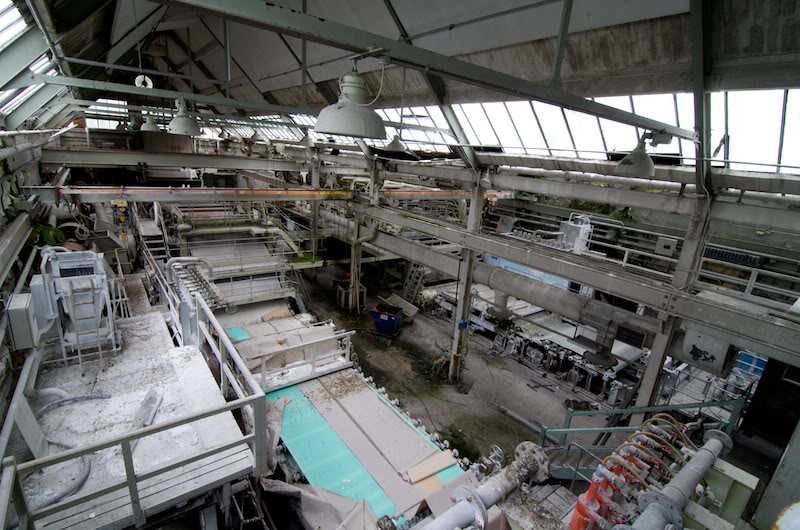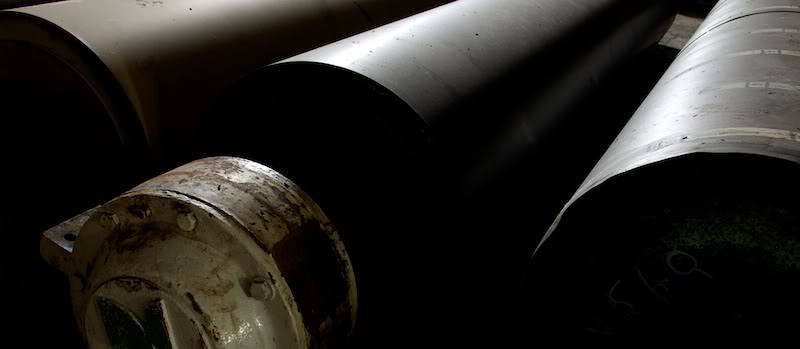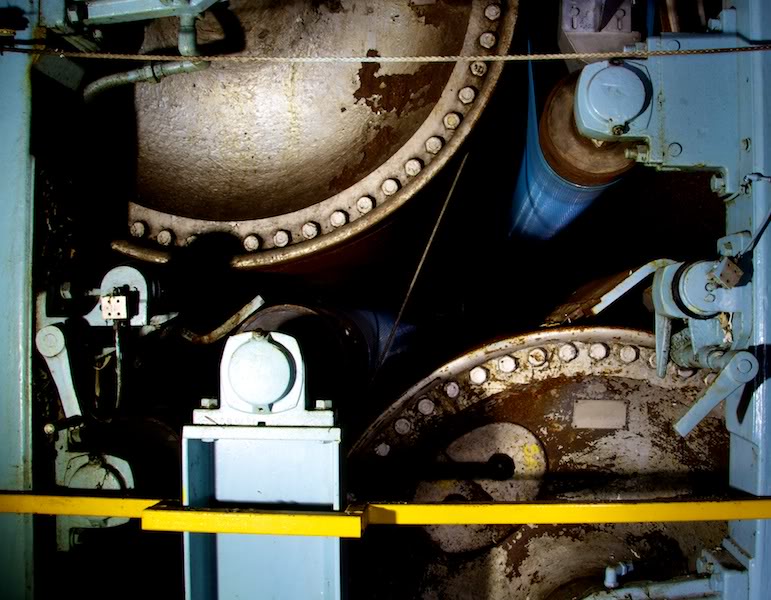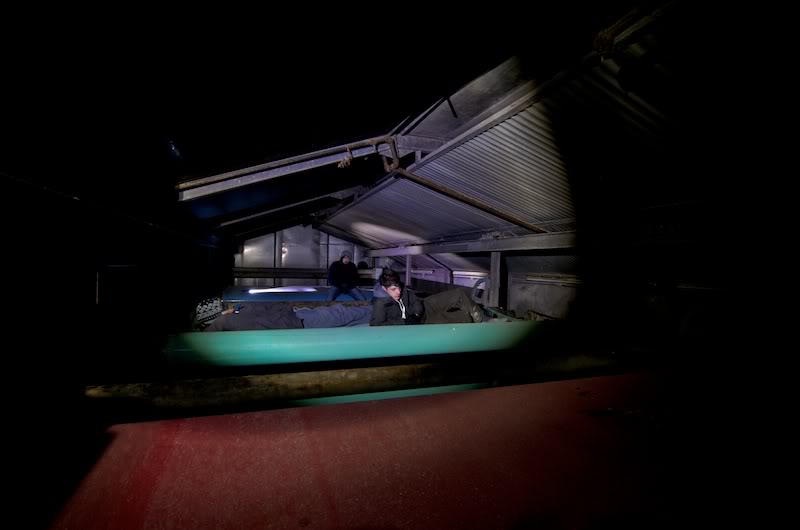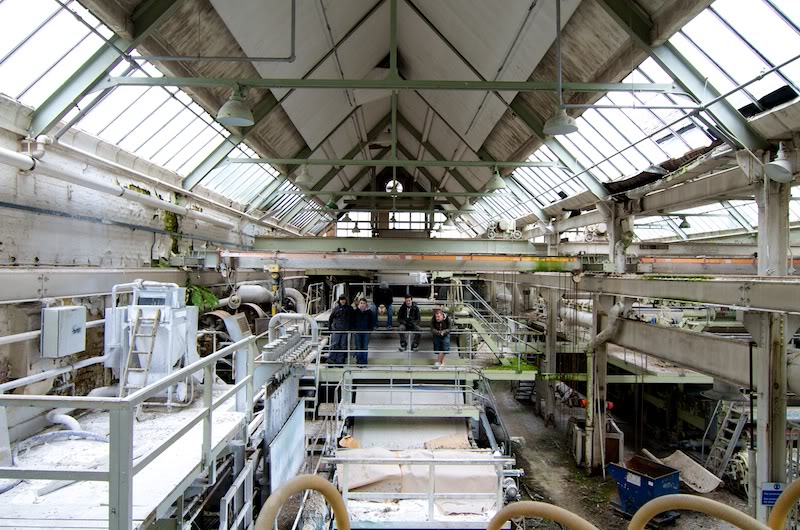 Left to some beautiful snow and headed back to base for a pie and cuppa in preparation for our little shindig.