Whether you like it or not Battersea power station is an icon. This ruined decaying hunk of rusted steel and brick on the south bank of the Thames has somehow earned its place as one of the UKs most recognisable structures, giving its image to Pink Floyd, The Beatles and tonnes of motion pictures. It's been done time and time again over the years, photographed by keener photographers and climbed by nervier climbers than I – yet this never damped the desire to get up and stand next to those chimneys.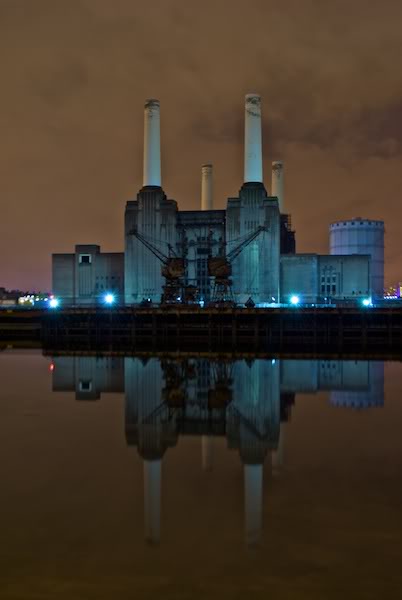 The 1930s British electrical infrastructure was at best fragmented, at worst, a total mess. Parliament had passed the 1926 Electricity Act which laid the foundations for the National Grid we know today. Construction of Battersea Powerstation's A side was completed in 1933, and was incidentally designed by the same dude who came up with the red phone box – Sir Giles Gilbert Scott. Being the largest brick building in Europe, it was considered an eyesore by many Londoners when it was first proposed, and despite the worries of its fumes adding to the already smoggy air of the city side B was online by 1957, supplying 20% of London's power and supplying heating to 11,000 people living in Churchill Gardens at Pimlico. Battersea had a good run, but by 1975, it was time for curtains for Station A. Station B would close 8 years later.
It's been a long time since 1983, and in spite of an appalling decision by Mr Alton Towers to remove the roof and leave the the innards of Battersea sleeping under the stars, the famous art deco control rooms remain in fantastic condition.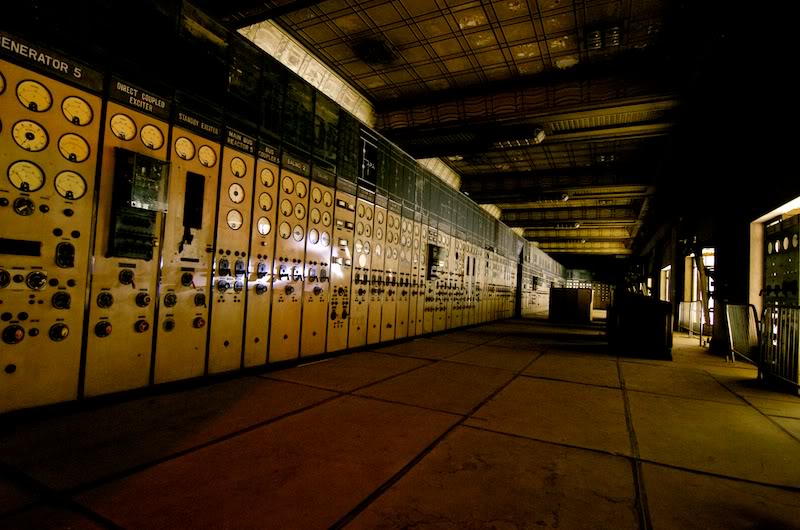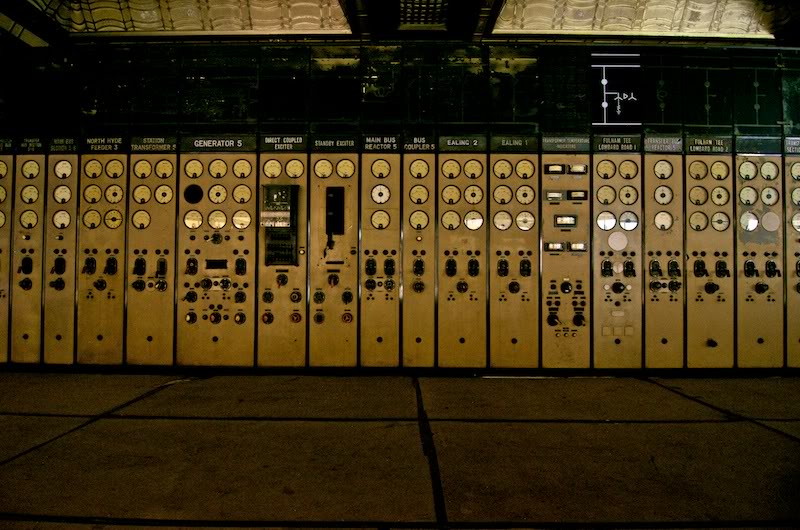 Having to make do with the dull glow from the exterior lights to illuminate the room, we took a few long exposure shots and headed onwards, looking for a way up to those famous white chimneys.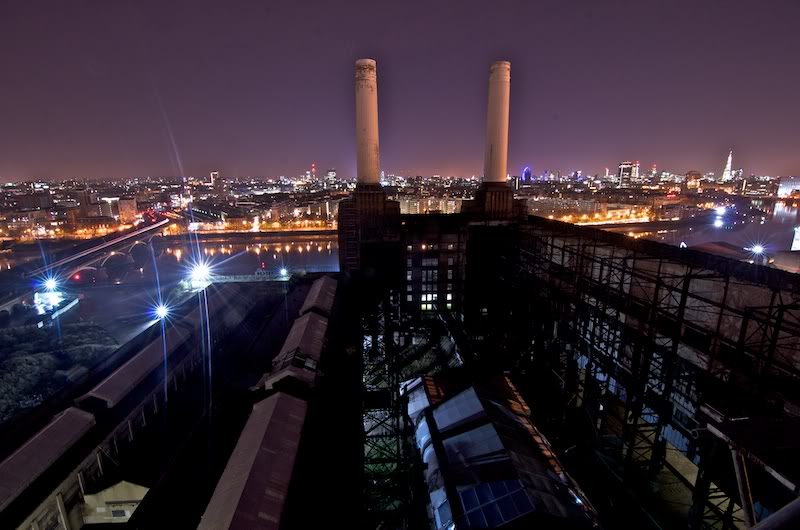 The views from the top were brilliant. I can now be considered happy.
We were up there long enough for the planes to start again.. Time to head back.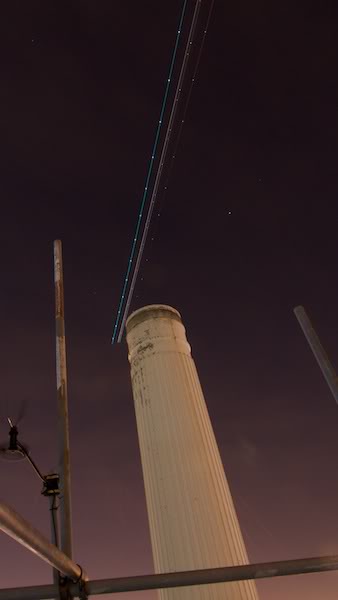 Classic nights explore – thanks to K and Ollie.