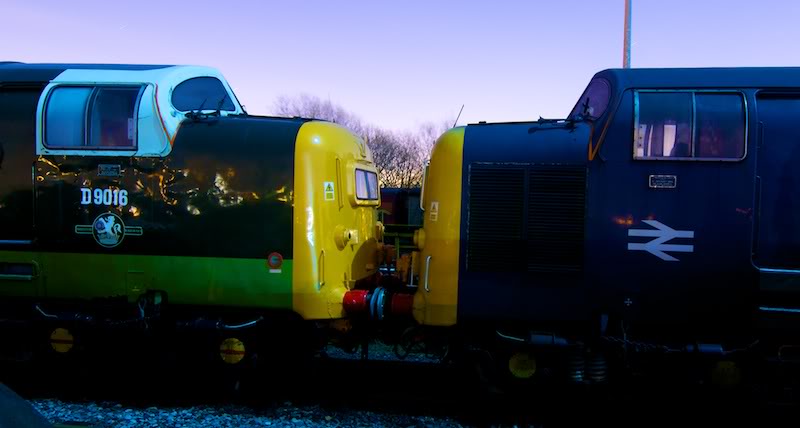 My Thomas the Tank Engine inspired love of trains never really recovered from the one-two blow dealt by power rangers and sega megadrive in the summer of '92. Since then, they have played a useful albeit purely functional part in my life, getting me from A to B and back to A again. Fast forward to 2012, and, in preparing for the impending mayan apocalypse, I figured it'd be a lovely idea to revisit some of my childhood obsessions.
That, and Nick wanted to go piss about on some class 57s.
It was a perfect night for it, and after mucking around up high in the city and getting a variety of il padrinos's goodness down us, we were off to deepest darkest Greater Manchester to get some train love.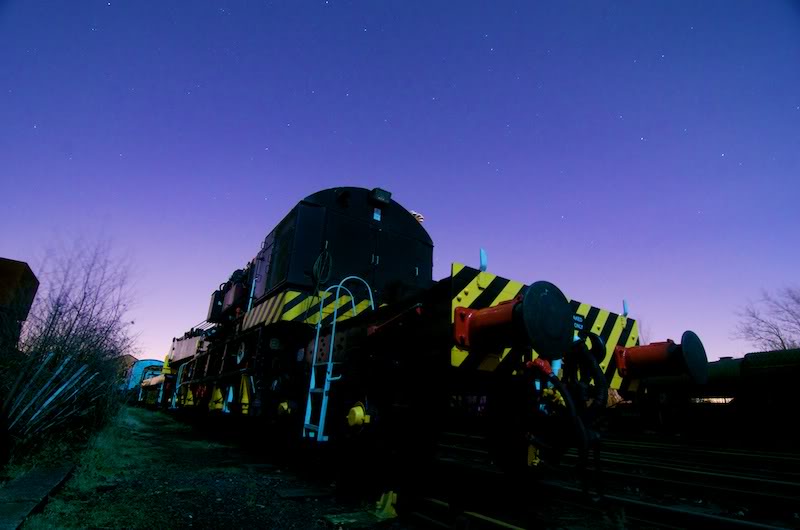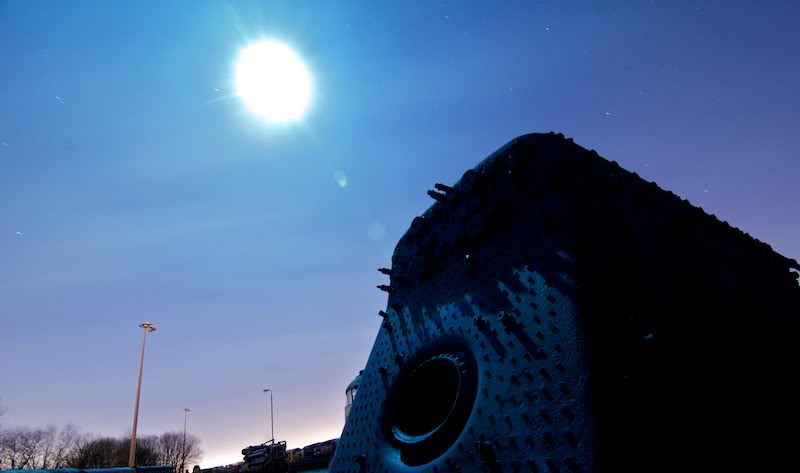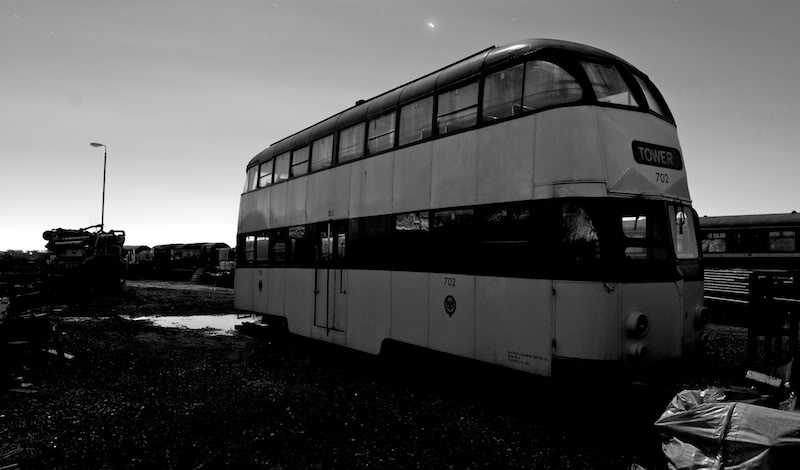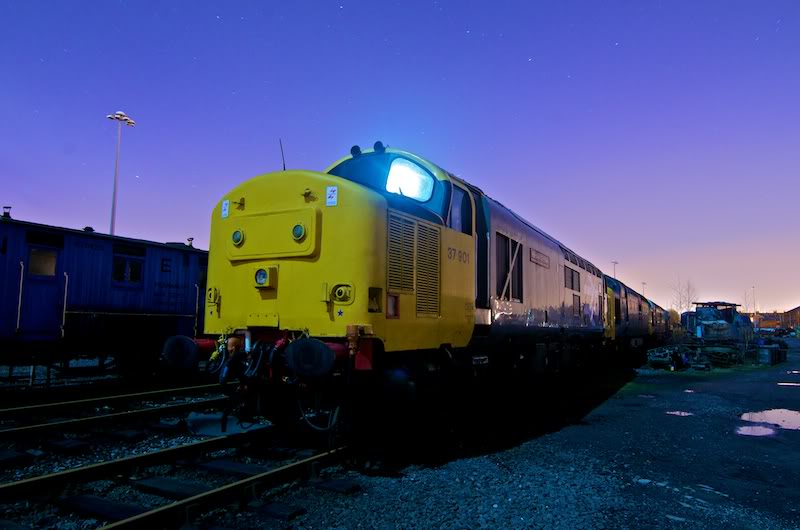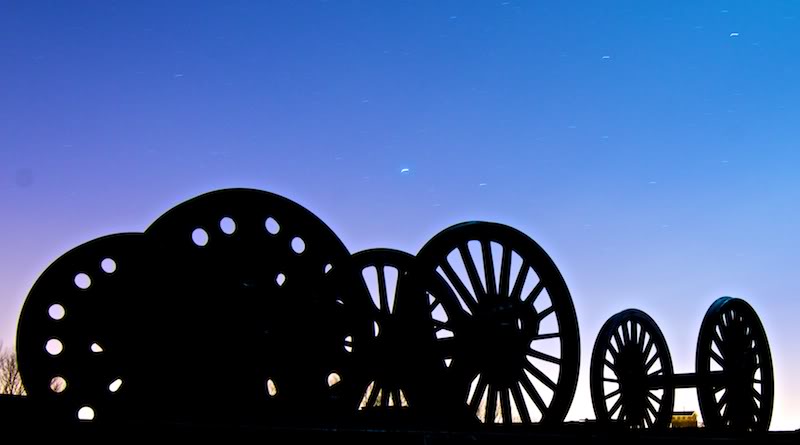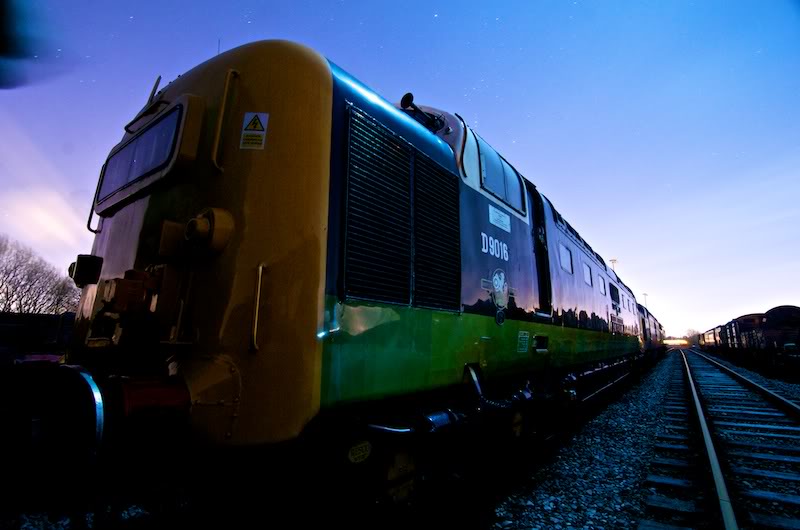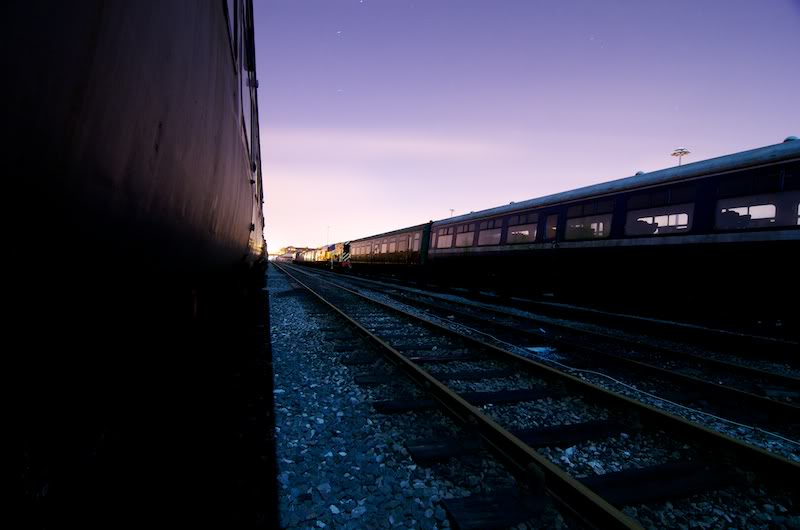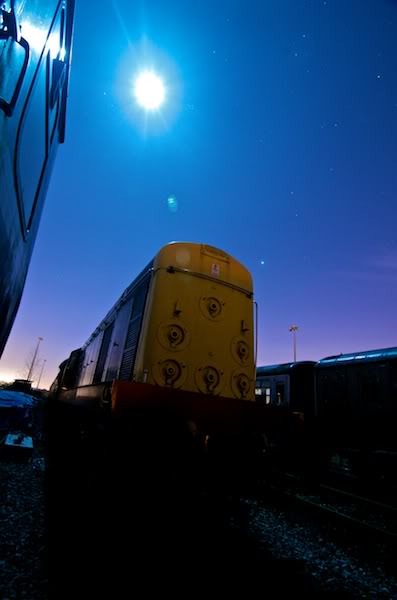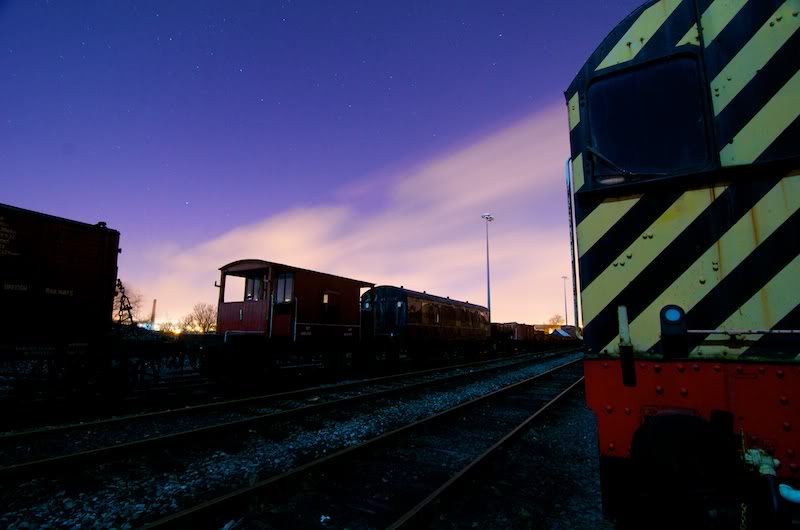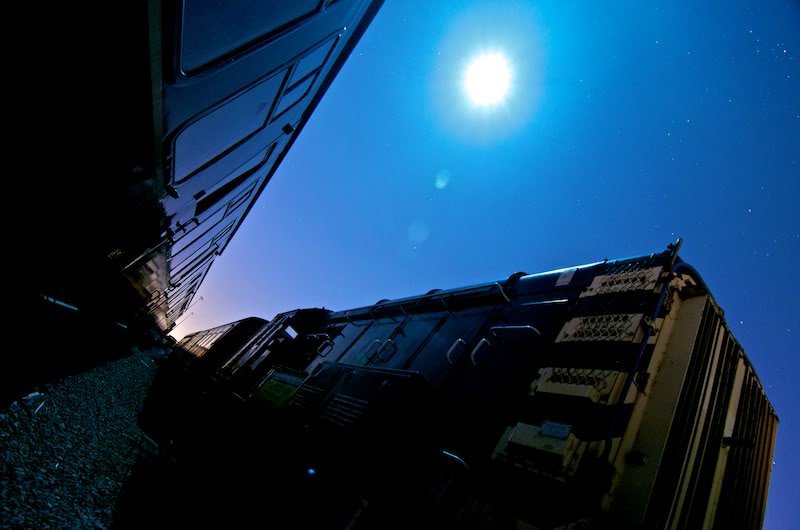 I must admit, when the idea was first suggested, I wasn't mega keen, but after feasting my eyes on this after hoping the fence, I was an instant convert. Let the snapping commence!
<3 Blackpool tram :)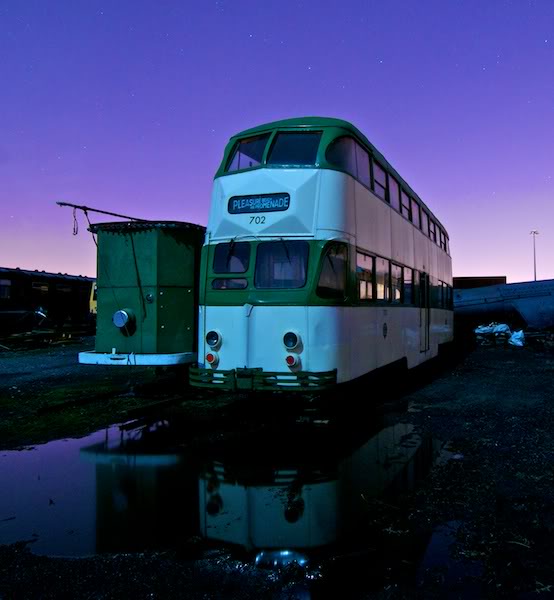 fin.
shouts to millhouse, gone, nickUK, tweek, hiddenshadow.